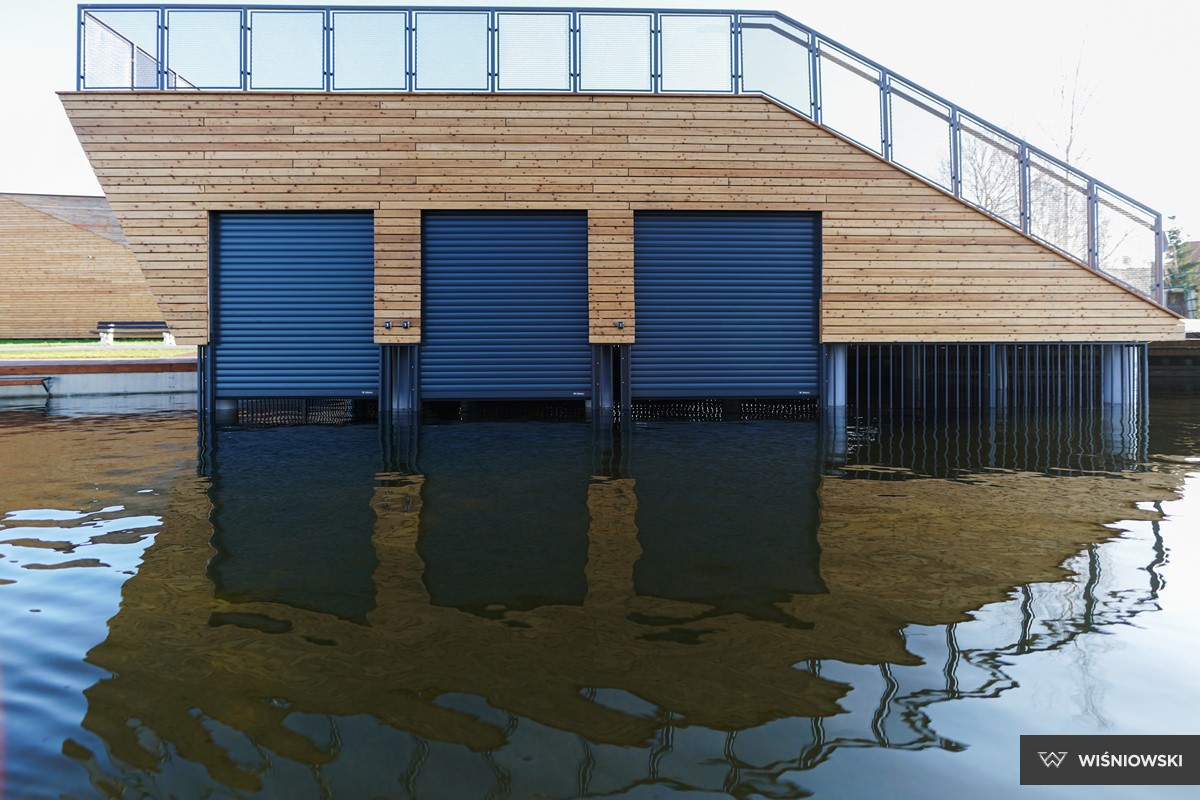 FUNCTIONALITY AND SAFETY
Aluminum slides mounted inside the room along the side edges of the opening, equipped with brush seals and slides.
Emergency opening of the gate in case of power failure the gate can be opened manually using a crank or chain gear for emergency opening mounted on the motor.
The ferrules provide distance between the profiles when the gate curtain is rolled up, which makes the operation of the gate quiet and extends the life of the panels. Winding rings in the BR-100 roller shutter gates are, as a standard, equipped with protective nylon shields, whose task is to minimise scratches on the gate curtain.
Box – outdoor installation
AW 100 lightweight aluminium profile, filled with CFC-free polyurethane foam.
A safety edge strip, installed in the bottom seal, causes the door to stop on contact with an obstacle and reverse to the open position.
Movable shaft – during winding the curtain changes its position in relation to the lintel wall, thus ensuring that the moving curtain is kept in the axis of the guides.
The door curtain is equipped with an aluminium reinforced bottom profile, which provides greater rigidity.