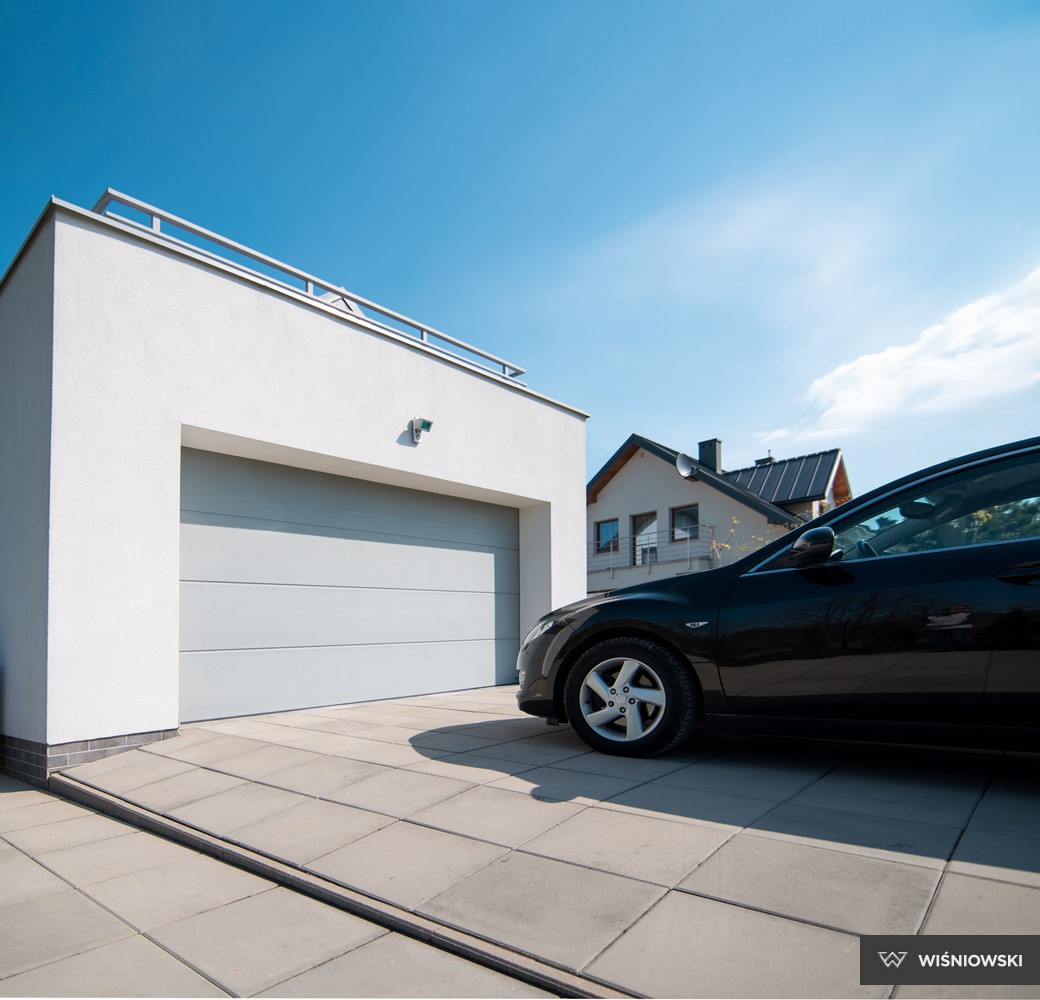 WARM AND QUIET GARAGE
UniPro sectional doors are the most comfortable solution for the garage.
Our garage doors are warm doors, and the U coefficient they achieve is comparable to the coefficient of multi-chamber windows used in energy-saving construction. We are able to achieve such a low value thanks to panels of our own production filled with polyurethane foam and sealing systems.
Sound reduction coefficient: Rc = 23 dB
Characteristics of sectional doors:
• gate leaf made of 40 mm steel panels filled with CFC-free polyurethane foam
• structure made of galvanized steel elements
• the door leaf moves along vertical and horizontal ceiling guides
• gate sealed all around
• a seal adhering to the base is installed in the bottom panel
• the seal between the top panel and the lintel is provided by a seal mounted to the top panel or attached to the lintel
• the panels have a shape protection that prevents fingers and seals from being trapped at the point of contact between two panels
• sectional doors available in manual and automatic versions
FUNCTIONALITY AND SAFETY
1. Specially profiled panels (inside and outside) prevent fingers from being trapped in the places where they are joined and in places where hinges and pass doors are installed.
2. Cable break safety device protects against spontaneous falling of the gate leaf in the event of damage to the supporting ropes.
3. Integrated safety devices in the event of a torsion spring break ensure maximum safety.
4. Perimeter seals ensure proper thermal and acoustic insulation.
5. The overload protection, in the event of contact with an obstacle, stops the gate leaf and then returns it upwards.
6. Photocells ensure the stop of the gate and its return to the open position, if an obstacle appears in the clear passage. (option)