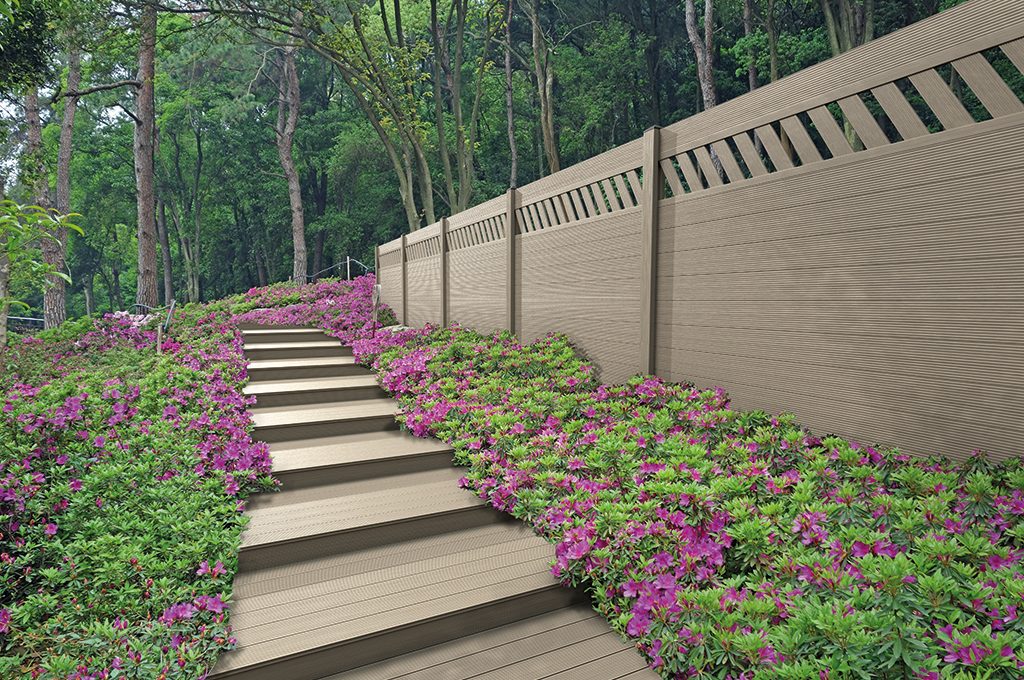 Hartika fences. Beauty for years.
Hartika is a Polish producer of the highest quality durable composite wood based on polyvinyl chloride (PVC). The company's mission is to inspire and provide solutions that change houses, gardens and public spaces while respecting the natural environment and sustainable development. The Hartika composite fencing system is a modern solution enabling the construction of aesthetic and durable fences. It is used in all investments, where what counts is freedom of arrangement, light construction and a sublime appearance. High aesthetic values ​​are accompanied by exceptional durability and easy maintenance for many years.
In harmony with nature.
Composite wood is a durable, reliable material that is an attractive alternative to traditional terrace coverings. It combines the beauty of natural wood, the durability of concrete and the resistance of plastic. The reliability of Hartika composite wood is ensured by a combination of an innovative PVC matrix with ecologically obtained wood particles.
Color that doesn't age.
While creating the material recipe, the experience and knowledge of renowned European scientific institutes and leading suppliers of color components were used. The use of UV filters and the highest quality pigments in the entire structure of the material allows you to avoid color changes even with prolonged exposure to sunlight.
Versatility, simplicity and speed of assembly.
The Parkan system includes a number of elements enabling complete fencing assembly and space arrangement, in particular by using the system elements for the construction of pergolas, lawns and all kinds of elements of small garden architecture. The entire system has been adjusted in terms of appearance and color. Apart from the standard tools used (saw, drill, screwdriver), the assembly of the system on a properly prepared surface does not require any additional tools.