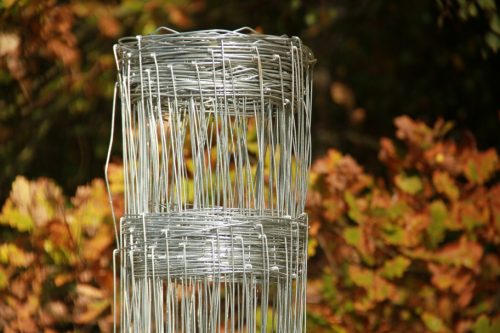 The forest mesh is a cheap and easy to assemble way to enclose construction sites, fields, construction areas and tree nurseries. Our forest meshes are made out of 2,5 mm wires (top and bottom wires) and 2 mm wires (internal wires).
The mesh can be installed both on steel and wooden poles. To provide the fencing with a greater level of stiffness and durability it is advised to extend the tension wires and adjoining them to the mesh using a binding wire.
BEFORE PURCHASING THE FOREST MESH ATTENTION SHOULD BE PAID TO THE FOLLOWING ISSUES:
THE HEIGHT OF THE MESH: 1,2 m , 1,6 m OR 2,0 m
THE DENSITY OF THE EYELETS AT THE BOTTOM OF THE MESH
If the fencing is meant to protect against smaller animals it has to have a eyelets at the bottom 5×15 cm.
If it is a temporary fencing, of a construction site or an isolation of an area you should choose a less expensive mesh with an eyelet 10x30cm