Gabion panels and gabion baskets.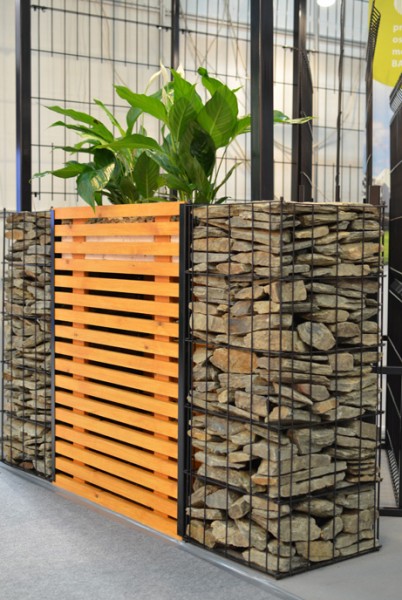 An alternative idea to create a fence are gabions. The name itself comes from the Italian "gabionne" and means a cage. Gabion Panels are made out of vertical rods and horizontal flat steel plates, gabion baskets are made from welded braided wire.
The metal elements are protected from corrosive agents through galvanization. Gabions are rectangular bins, which are usually filled with field or decorative stones such as granite. Gabions are a perfect way of creating an unique atmosphere and an exquisite look of the garden.
Usage:
retaining walls
fences and freestanding walls
protection for watercourses
small architecture and garden decorations
public utility
Colours:
RAL 6005
RAL 5010
RAL 7030
RAL7016
RAL 9005