Steel forged elements
In our offer one can also find a wide variety of forged elements for fences and balustrades. Thanks to these you will be able of create unique gates, special fences and unconventional balustrades. We are a distributor for Postal the largest roducer of forged elements in Poland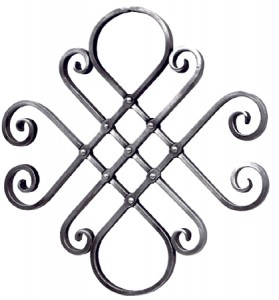 Our offer includes:
spiral elements
baskets
rosettes
balusters and posts
flat bars and profiles
forging tapes
decorative rods
arrowheads
stabs
knobs and handles
grilles
flowers and leaves
spheres
steel and iron casings
We also offer a wide variety of accessories for gates and fences including, racks, rolls, gate carriages, hinges, locks, insert apds, latches, bolts, paints and patinas
Stainless steel products from PINOX
Wanting to meet the newest trends we have broadened our offer with the stainless steel elements from PINOX for railings and balustrades.  Thanks to these you will be able to create modern constructions of stainless steel balustrades and make use of the innovative solutions.
The offered balustrades elements from PINOX are made from top quality stainless steel type 304 or 216 wit the use of the most modern technology.Our offer includes.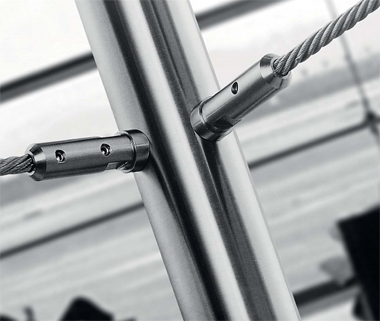 glass mounts
looping handles
line holders
railing assembly plates
railing handles
railing handle rods
post connectors
blinds
spheres
rod tops
L-shaped connectors
joint connectors
bases and grilles